Stroke
Have extensive Stroke treatment
Mirgi (Epilepsy)
Have extensive treatment for Mirgi(Epilepsy)
Back pain
Have extensive treatment for not only for back pain but all kind of neuropathy too.
Abous Us
Meet Dr. Nitish Kumar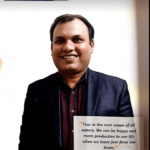 Our Neuro Center Clinic is dedicated to providing the most up to date all neurological disease ,Mirgi (Epilepsy), Stroke,Back Pain,Cervical Spondylitis,neuropathy,Vertigo.
Our Clinic has grown to provide a world class facility for the treatment of neurological cronical diseases.
Have not only D.M in neurology but gain extensive experience in NIMHANS, Bangalore which helps to daigonose the cronical neurological disorder.
Certififcates of completion
Our Advantages
Flexible payment options
Our clinic can easily accept the customers with insurance cards and create the history of cases for each.
Vast Experience of Neurological diseases
All our surgeries are furnished with state of the art equipment and maintained at the highest standards.
Guarantee Success
of Treatments
Most of our treatments are covered by a long term guarantee which will be discussed with you before beginning treatment.
Careful Diagnosis
With over 30 years of dental experience and experience with implants, we are experts in all facets of dentistry.